"Travel Does The Heart Good"
Bilbrey Tours is Abilene's leading resource for tourism opportunities, providing the time to travel, relax, and enjoy the amazing things this country has to offer. Read below to learn about the featured destinations for September 2019.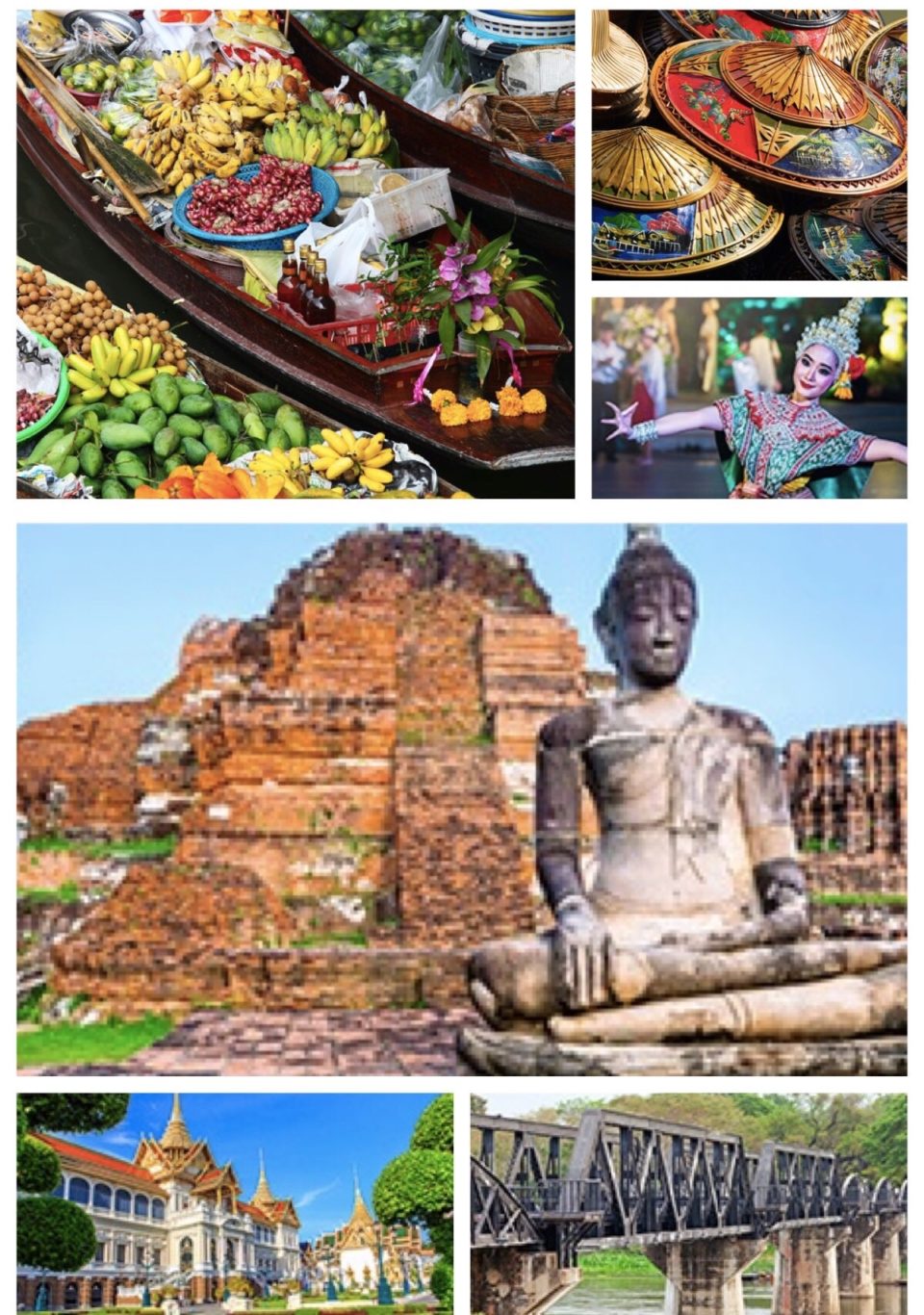 Discover Thailand
September 17 – 26, 2019 (Fly)
(10 days – 9 nights)
Departing Abilene
$4150 per person (2 people per room)
$4950 per person (1 person per room)
Travel protection insurance: $325 per person
Insurance is optional and due upon booking; premium is non-refundable
$1000 due upon booking
Final due March 11, 2019
Medicare does not pay outside the United States
Note: Passport required
Photo Courtesy of Premier World Discovery
Highlights Include:
Roundtrip transportation to DFW
Roundtrip air from DFW; call for prices from other airports
6 Nights One Hotel in Bangkok
2 Nights in Chiang Mai
Bangkok City Tour
Grand Palace
Emerald Buddha Temple
Thai Dinner & Dance Experience
Silom Village
Damnoen Saduak Floating Market
Ayutthaya UNESCO World Heritage Site
Kanchanaburi
Thailand-Burma Railway Museum
Bridge over the River Kwai
Meals: 8 breakfasts, 3 lunches and 2 dinners
Upcoming 2018 Tours
Upcoming 2019 Tours
Make Your Travel Dreams Come True!