Skip to Content
"Traveling—It Leaves You Speechless, Then Turns You Into A Storyteller"
Bilbrey Tours is Abilene's leading resource for tourism opportunities, providing the time to travel, relax, and enjoy the amazing things this country has to offer. Read below to learn about the featured destinations for October 2020.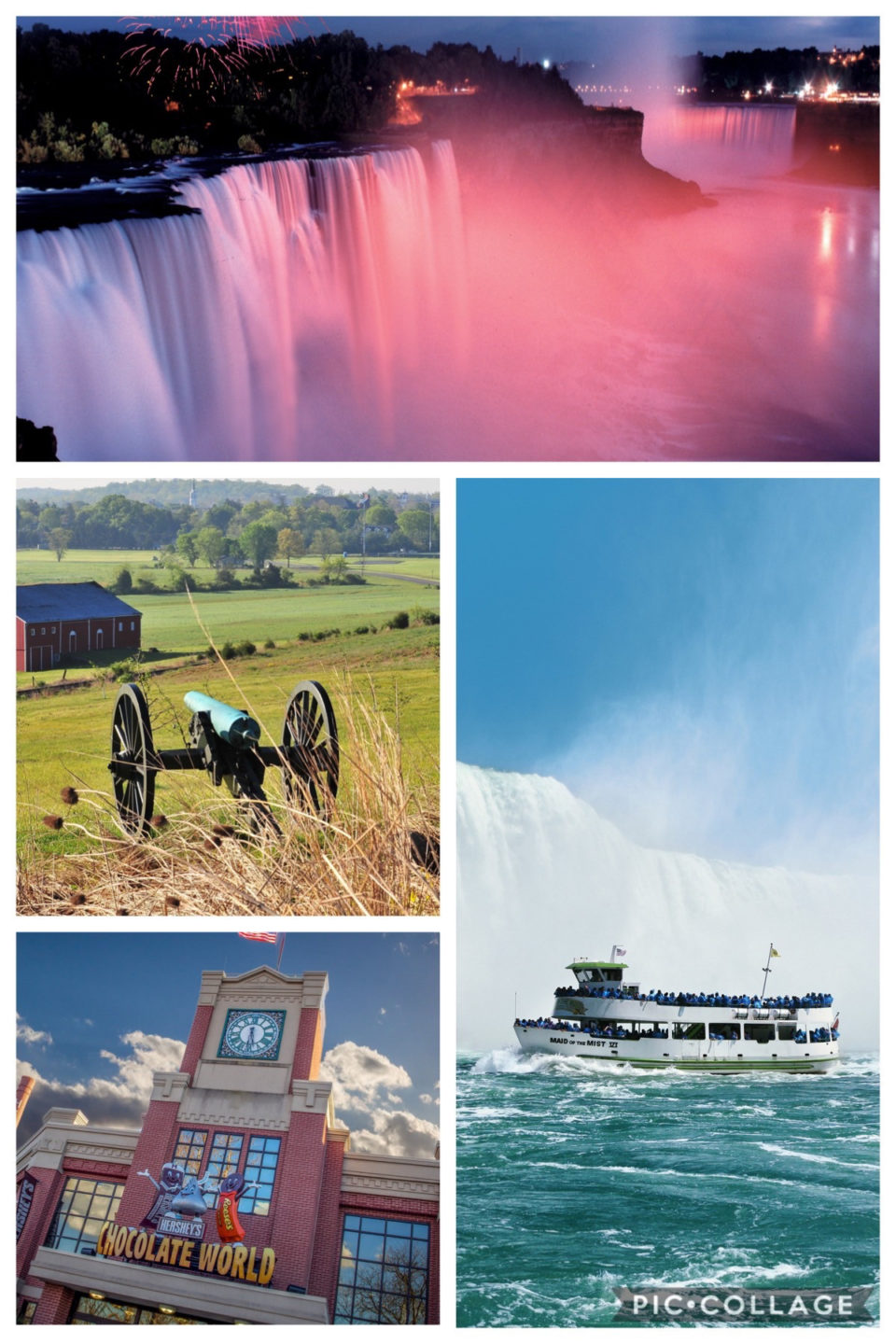 Colors of the Northeast
Niagara Falls Foliage Tour
** POSTPONED until 2021**
September 30 – October 13, 2020
(14 days – 13 nights)
Departing Abilene, Big Spring, Midland and San Angelo
$3239 per person (2 people per room)
$4279 per person (1 person per room)
Travel Protection Insurance -$316-397 per person
$50 due upon booking – Final due July 29, 2020
NOTE: Passport Required
Highlights Include:
Niagara Falls
Hornblower Niagara Cruise
Dinner at Table Rock House overlooking Niagara Falls
Niagara-on-the-Lake
Hudson River Valley
FDR Home and Museum
Gettysburg National Military Park
US Military Academy at West Point
Lucy Desilu Museum (I Love Lucy)
Cooperstown, NY
National Baseball Hall of Fame & Museum
United States Air Force Museum
Frank Lloyd Wright's Martin House, Buffalo NY
Amish Tour and Dinner – Lancaster, PA
Dobbin House Tavern
Meals: 2 breakfasts and 11 continental breakfasts, 9 lunches or dinners
Photo courtesy of Niagara/Gettysburg/Hershey&Harrisburg CVB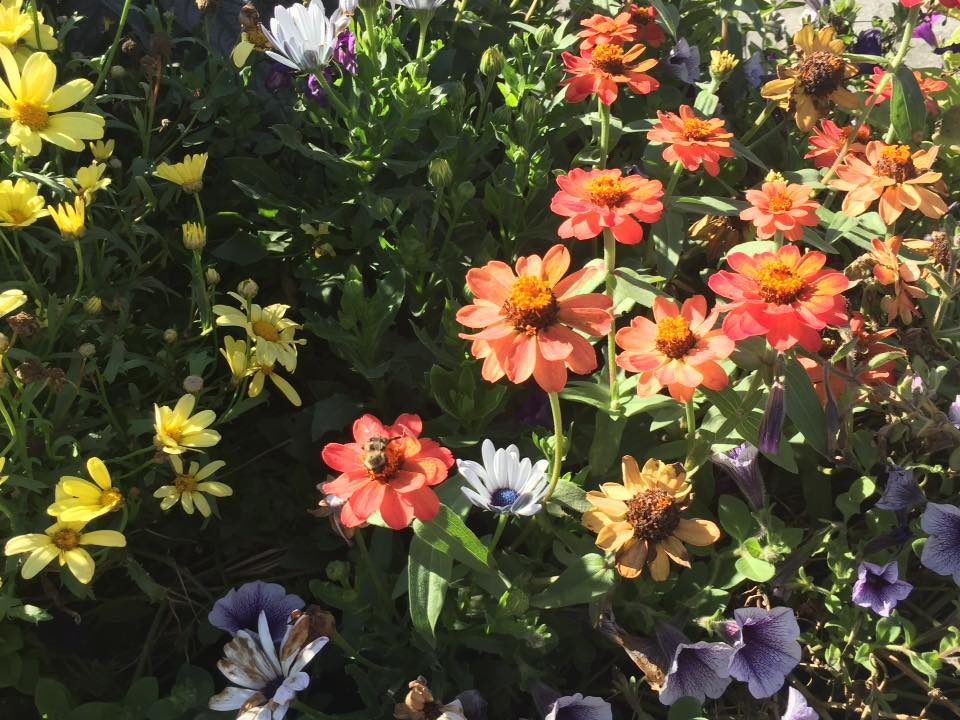 Fredericksburg
Friday, October 16, 2020
Departing Abilene
Highlights Include:
Choice of Fredericksburg Trade Days:  over 400 vendors with antiques, collectibles, unique clothing, jewelry, food, live music and so much more.

OR

shop and browse downtown Fredericksburg's quaint shops and restaurants
$89 per person
Full payment due upon booking
Photo Courtesy of Visit Fredericksburg TX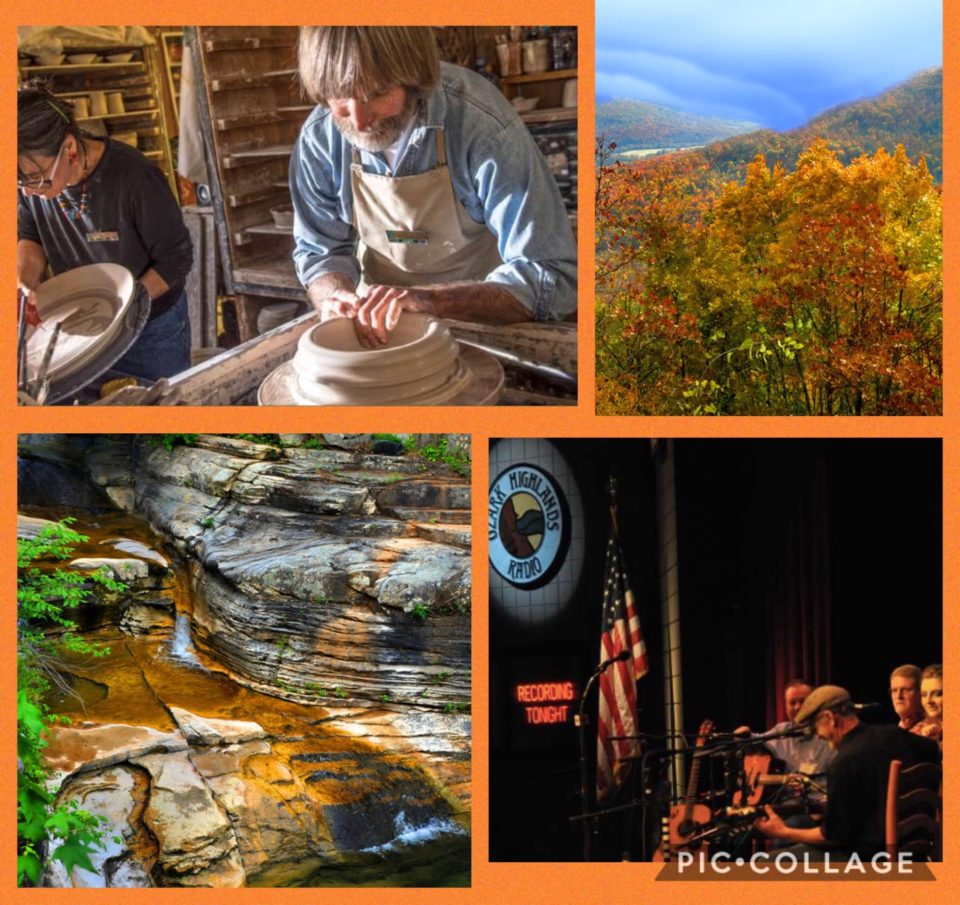 Ozark Mountains Fall Foliage
October 19 – 23, 2020
(5 days – 4 nights)
The Ozark Folk Center, located in the beautiful Ozark Mountains in Mountain View, AR is dedicated to preserving and presenting Ozark cultural heritage through crafts and music.
Departing Abilene, Big Spring, Midland and San Angelo
$1099 per person (2 people per room)
$1309 per person (1 person per room)
Travel Protection Insurance -$137 per person
$25 due upon booking-Final due September 1, 2020
Highlights Include:
2 nights accommodations at Ozark Folk Center
Ozark Craft Village
2 Music Shows
Historic Downtown Square in Mountain View
Ozark Mountains
JFK Memorial Overlook
Lunch at Red Apple Inn-Heber Springs
Crystal Bridges Museum of Art-Bentonville
Walton's 5 and Dime Museum-Bentonville
Meals: 2 breakfasts, 2 continental breakfasts, 4 lunches or dinners
Photo Courtesy of Arkansas State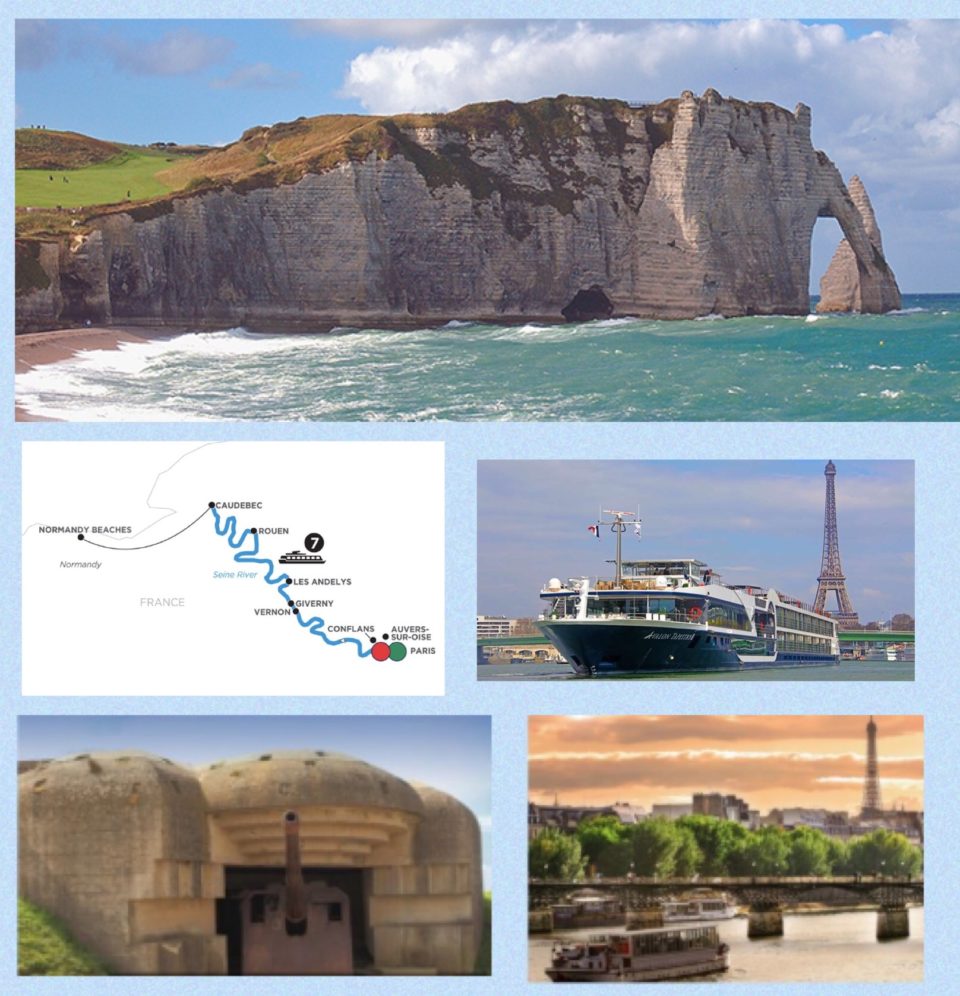 FRANCE ~
Normandy, Paris & Seine River Cruise
**POSTPONED to 2021**
October 26 – November 3, 2020 (Fly)
(9 days – 8 nights)
Commemorating the 75th Anniversary of WWII
Departing Abilene
Middle Deck
$6395 per person (2 people per room)
$9034 per person (1 person per room)
Upper Deck
$6524 per person (2 people per room)
$9189 per person (1 person per room)
Travel Protection Insurance: $359 per person
$750 due upon booking – Final due March 2, 2020
Medicare does not pay outside the United States
Tour is operated by Globus
NOTE: Passport Required
Highlights Include:
Roundtrip transportation to DFW
Roundtrip air from DFW; call for prices from other airports
7-night cruise aboard Avalon's Tapestry II
Paris City Tour
Historic Normandy Tour – WWII D-Day Landing Beaches
Normandy's Versailles
Auvers-sur-Oise Tour
Auberge Ravoux Visit – Van Gogh home
Rouen Walking Tour
Notre-Dame Cathedral
Stops in Les Andelys, Caudebec, Rouen & Conflans
Meals aboard ship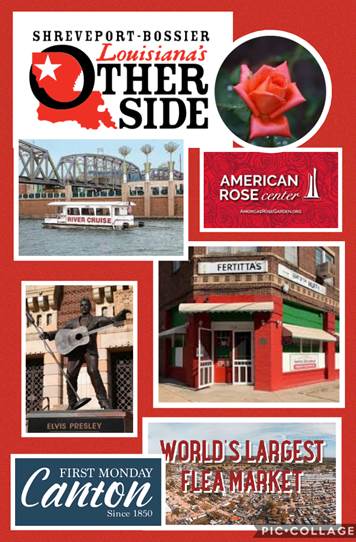 Eastbound, Get Out of Town
Including Shreveport / Canton Trade Days
October 28 –  30, 2020
(3 days – 2 nights)
Departing Abilene, Big Spring, Midland and San Angelo
$549 per person (2 people per room)
$615 per person (1 person per room)
Travel Protection Insurance: $99 per person
Full payment due upon booking


Highlights Include:
2 nights accommodations in Bossier City
American Rose Center
Cradle of Stars Music City Tour
Red River Cruise
Lunch at Fertitta's Delicatessen
Private Cooking Demonstration and Dinner
Canton's First Monday Trade Days
Meals:  2 continental breakfasts, 1 lunch and dinners
Photo courtesy of American Rose Center/Shreveport Bossier/Canton Trade Days