Skip to Content
"The joy of life comes from our encounters with new experiences."
Bilbrey Tours is Abilene's leading resource for tourism opportunities, providing the time to travel, relax, and enjoy the amazing things this country has to offer. Read below to learn about the featured destinations for April 2024.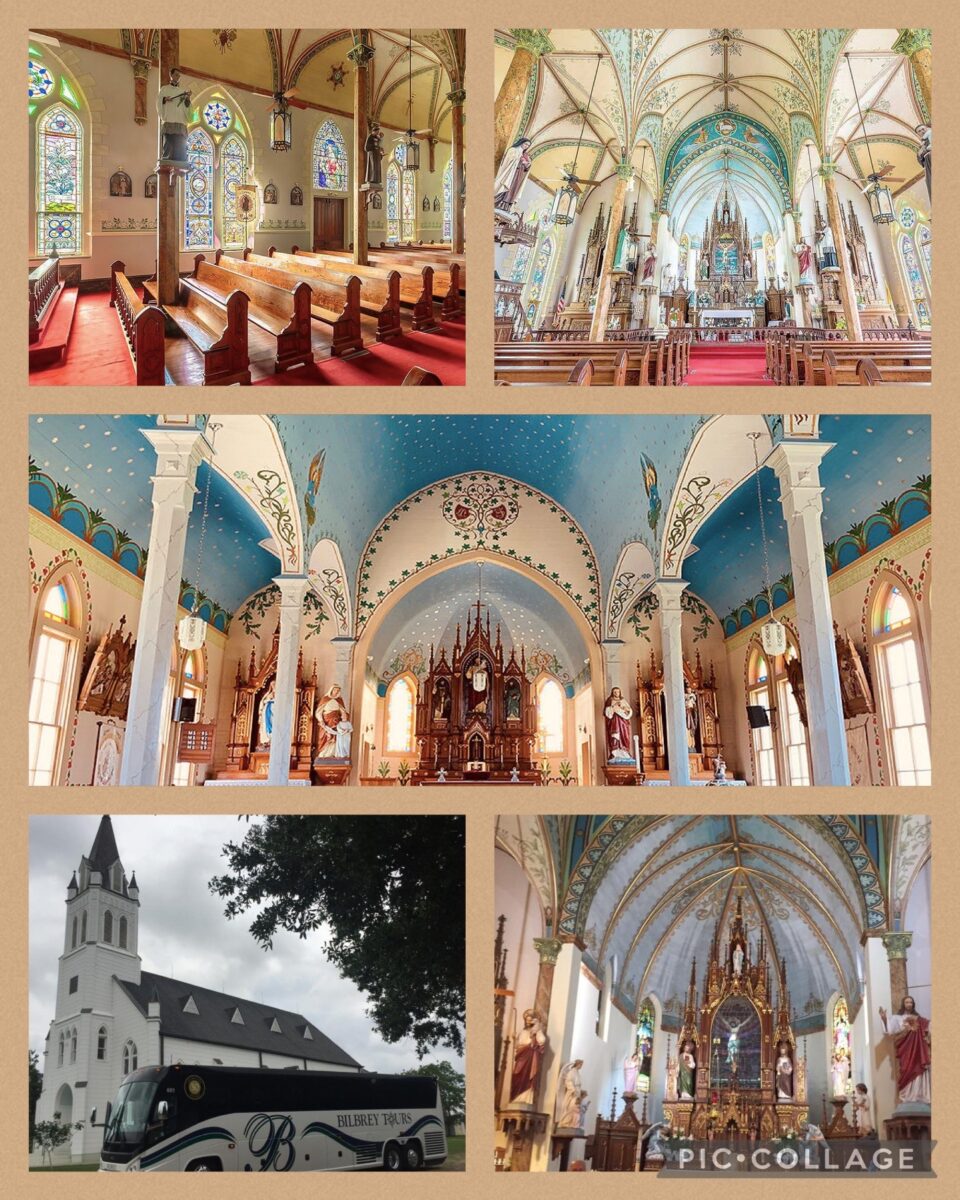 Painted Churches of Schulenburg
Including San Antonio
April 1 – 3, 2024
(3 days – 2 nights)
Departing Abilene and San Angelo
$789 per person (2 people per room) – Ins $75
$1049 per person (1 person per room) – Ins $105
Travel Insurance (Age 25+):  $75- $105 per person
$25 due upon booking – Final due February 13, 2024
Photo Courtesy of Schulenburg Chamber of Commerce / Bilbrey Tours, Inc.
Highlights Include:
Painted Churches, in rural Fayette County, were built by experts at the artistry and handiwork of 19th-century Europe.  All 4 churches contain ornate altars, elevated ceilings, and arches covered with complex designs and beautiful stained glass windows.
2 nights – San Antonio Riverwalk Hotel
San Antonio City Tour
El Mercado, San Antonio's Historic Market
SAS Shoe Factory Outlet
Meals:  2 continental breakfasts and 3 lunches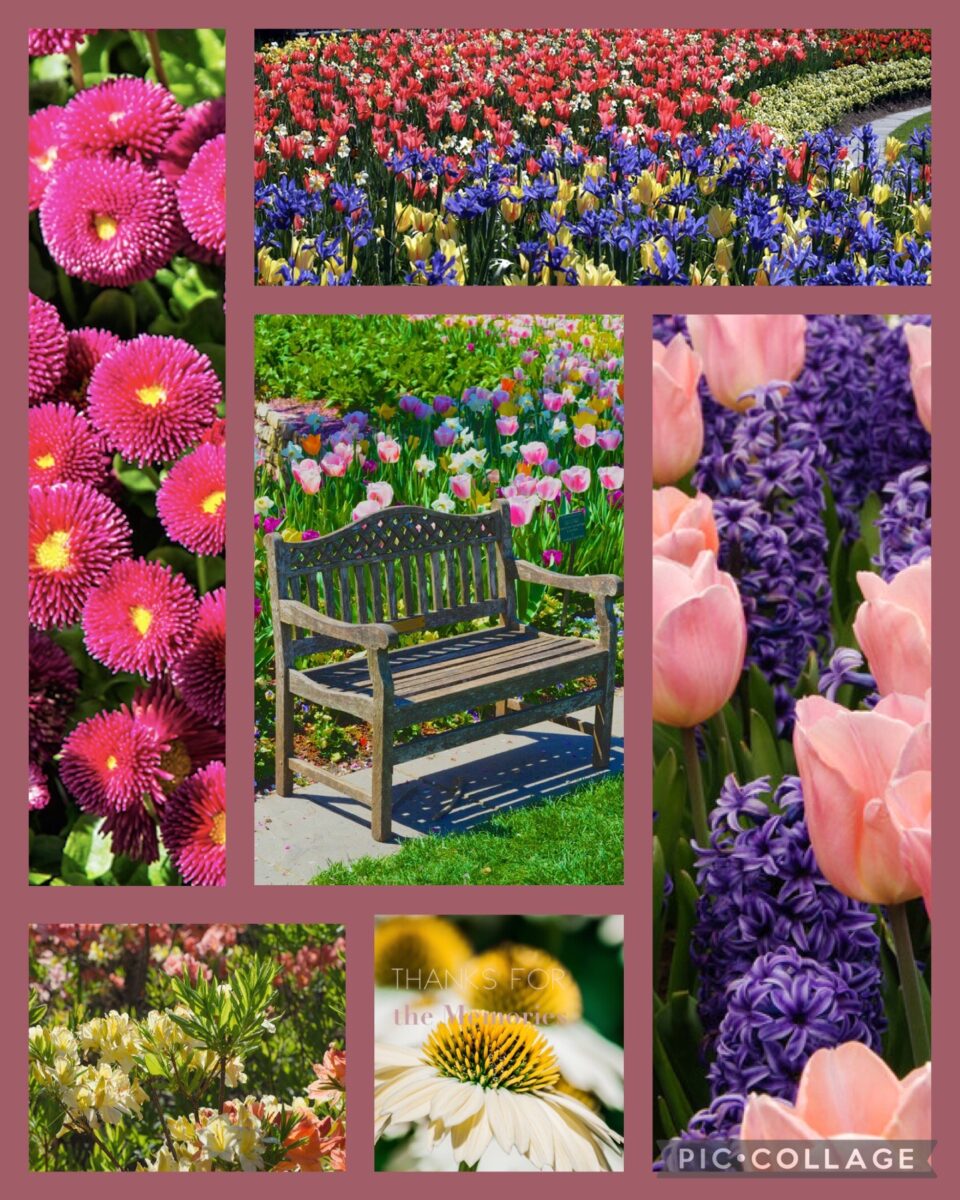 Gardens in Bloom
With special appearance –
TEXAS SOLAR ECLIPSE
Monday, April 8, 2024
Departing Abilene
$169 per person 
$25 due upon booking – Final due February 21, 2024
Highlights Include:
Dallas Arboretum is a rainbow of colors with massive displays of Azaleas, English Daises, Hyacinths, Tulips, and other spring beauties; making it the largest collection in the Southwest.
DFW will be centerstage on the path of totality for the 2024 Total Solar Eclipse.  Set your watch for 1:42 pm!
Lunch included at Restaurant DeGolyer
Photo Courtesy of Visit Dallas/CanStock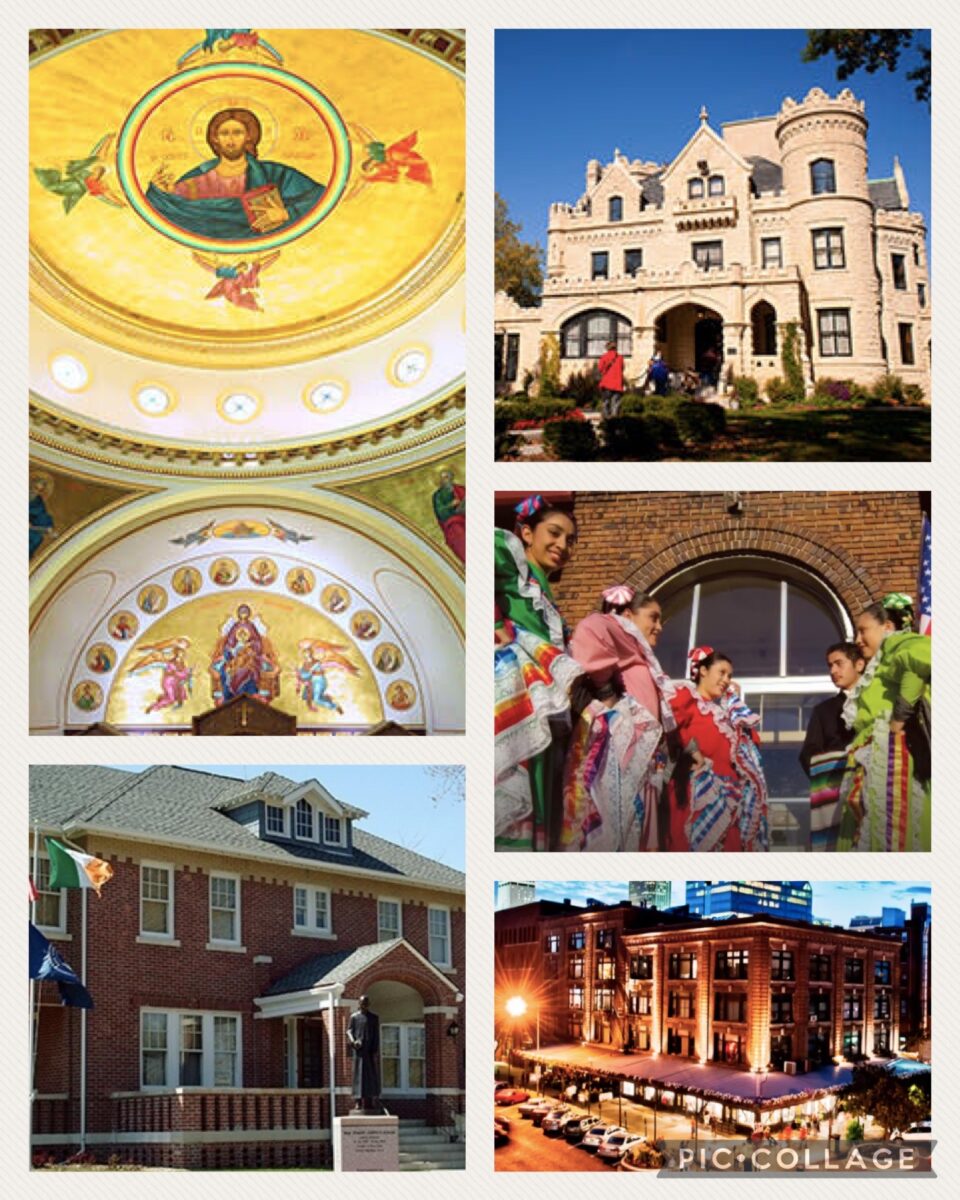 10 Countries Without a Passport
featuring Omaha, NE
April 26 – May 1, 2024
(6 days – 5 nights)
Visit the countries of the Czech Republic, Germany, Greece, Ireland, Italy, Lithuania, Mexico, Scotland, Sweden, and Ukraine.  Through food, entertainment, and presentations, travelers will experience the cultures of 10 countries without a passport!
Departing Abilene, Big Spring, Midland, and San Angelo
$1599 per person (2 people per room)
$2015 per person (1 person per room)
Optional Travel Insurance:  age 25+ $137 – $187
$25 due upon booking – Final due March 6, 2024
Photo Courtesy of Visit Omaha / Visit Nebraska
Omaha City Tour
Father Flanagan's Boys Town
Joslyn Castle & Scottish Dancers
Irish Meal
Ukrainian Traditions presentation
St. John's Greek Orthodox Church
Ballet Folklorico
Czechoslovak Museum
Lithuanian Bakery Presentation
German Meal with Entertainment
Swedish Meal and Dancers
Italian Meal
Bonus Attraction (surprise!)
Meals:  5 continental breakfasts, 6 lunches or dinners